Nap's Thriftway
Recipes
https://www.napssupermarket.com/Recipes/Detail/2539/Classic_Chocolate_Cake_with_Raspberry_Puree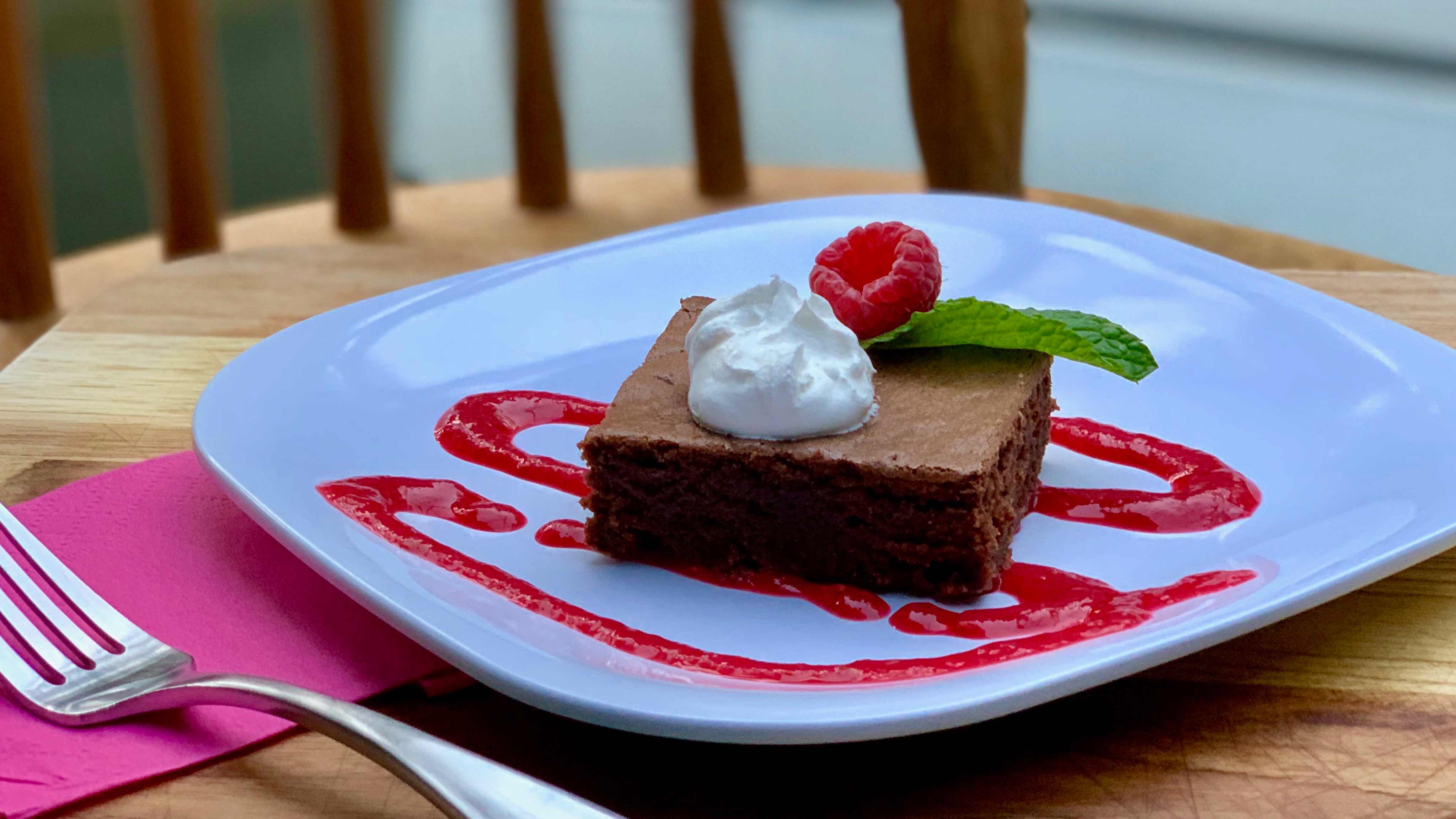 Classic Chocolate Cake with Raspberry Puree
Customer Rating:
2 Ratings 2
Yield: 12 to 14 servings
Preparation Time: 20 minutes; Cook time: 35 minutes
Directions:
Preheat oven to 350 degrees F. Generously spray a 13 x 9 inch pan with nonstick cooking spray and line with parchment paper so about 1 inch is hanging over the edges of the pan.

In a large mixer bowl, cream butter and sugar until light and fluffy. Add eggs and vanilla and blend together.

In a separate bowl, mix together flour, cocoa, baking powder, baking soda and salt. Slowly add the dry ingredients with the creamed mixture and mix together while adding the buttermilk and sour cream. Blend on low speed for 3 minutes, scraping the sides and bottom to incorporate all ingredients. Pour the batter into the prepared pan.

Bake on middle rack of oven for 32 - 35 minutes until cake springs back slightly when gently pressed. Let cool in the pan on a wire rack.

To serve, cut cake into 15 squares. Place raspberry puree into a pastry bag with a small tip or a snack size ziplock bag and snip off a corner. Drizzle each serving plate with some raspberry puree. Place a square of cake on the plate. Add a dollop of whipped topping, a mint leaf and a fresh raspberry.
*No buttermilk? Substitute 1 1/2 tablespoons lemon juice and enough milk to make 1 1/2 cups.
**For raspberry puree, blend raspberries using a stick blender or upright blender for 10 seconds to a thick liquid consistency.

Recipe, photo and food styling by Webstop
Please note that some ingredients and brands may not be available in every store.
Nap's Thriftway
Recipes
https://www.napssupermarket.com/Recipes/Detail/2539/